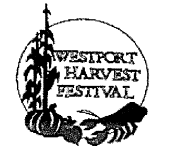 2003 Westport Harvest Festival
Parade Entry Form

 


OLD-FASHIONED THEME




PARADE DATE: Saturday, October 18th, 2003
STEP-OFF TIME: 9:30 AM (line-up beginning at 8:30 am)
START LOCATION: Hixbridge & Main Roads
LENGTH: Approximately 3.5 miles
FINISH: Approx. noon at the Harvest Festival at Westport H.S.

RAIN OR SHINE!
ENTRY CATAGORIES
(check one that applies)
1)__ Antique Cars 5)__ Live Music
2)__ Antique Farm Equipment 6)__ Costume
3)__ Theme float 7)__ Livestock

4)__ Performing Arts 8)__ Horseback Riders
(NO STALLIONS)
9)__ Children up to 12 – Decorate your Bike Wagon Garden Tractor, Etc.
(Use your imagination!!!)


JUDGING CATAGORIES
(First, Second and Third place ribbons for each of the categories below)
COSTUMES (Most original, Funniest, Ugliest) HORSEBACK/COSTUME
PERFORMING ARTS LIVE MUSIC
THEME FLOATS
NOTES: To fully promote our theme please have all parade displays, costumes, floats, etc. be related to the themes of farming, fishing, family, the environment, argiculture, aquaculture, old-fashioned educational, and Thanksgiving.

All vehicles must have current, legal registrations (including farm plates).

Due to liability, PLEASE REFRAIN FROM THROWING CANDY, FAVORS, ETC.

Return entry as soon as possible to:
Susan Jarvis,
2 Quail Trail,
Westport, MA 02790
(508)636-6862